A COMFY FULL SERVICE LODGE
WITH A RUSTIC TOUCH OF THE CANADIAN WILD
The Skeena Mountain Range and Bell Irving River provide a dramatic backdrop for this unique Northern BC location. Comfortable accommodation, tasty food options and everyday amenities make Bell 2 Lodge a must stop for travelers on their way to Alaska and the Yukon via highway 37. Come in for a quick re-fueling pit stop, or stay the night. We've got you covered.

Accommodation for Every Budget
Bell 2 Lodge offers deluxe chalets, standard rooms, crew rooms, RV lots and camping sites.
Heli-Skiing
In the winter months the lodge is home to Last Frontier Heliskiing. It is considered to be one of the premier heliskiing operations in the world and boasts the largest single heliski area on the planet!
Welcome Message
Both the owners and management of Bell 2 Lodge have at their core a driving desire to offer great hospitality. We have developed Bell 2 Lodge predominantly with the heliskier in mind, but by default summer visitors are also able to enjoy these facilities and philosophy. Operating completely off the grid comes at a cost. We generate our own electricity, all communication is via satellite and we need to transport anything (and everyone) that you find at the lodge great distances.
While you'll find our prices slightly higher than you would expect to find in a town, once you've seen the operation in action you'll appreciate why. Whether you are making just a quick stop or staying for a week, we are committed to ensuring you receive great value.
We look forward to the prospect of seeing you at our northern oasis.
Your Bell 2 Lodge Team
Contact Us
Email: info@bell2lodge.com
Phone: (250) 275-4770
Fax: (250) 275-4912
Toll Free: 1-888-499-4354
Hours of Operation
| | Summer Hours | Winter Hours |
| --- | --- | --- |
| Restaurant | 7:00 AM – 8:00 PM daily. | Closed |
| Coffee Shop | 7:00 AM – 10:00 PM daily. | 8:00 AM – 8:00 PM daily. |
| Fuel | 7:00 AM – 10:00 PM daily. | 8:00 AM – 8:00 PM daily. |
Restaurant
Summer – 7:00 AM – 10:00 PM daily.
Winter – Closed
Coffee Shop
Summer – 7:00 AM – 10:00 PM daily.
Winter – 8:00 AM – 6:00 PM daily.
Fuel
Summer – 7:00 AM – 10:00 PM daily.
Winter – 8:00 AM – 6:00 PM daily.
Our Location
Bell 2 Lodge is situated in Northern British Columbia, directly on the Stewart-Cassiar Highway [Hwy 37] at kilometer mark 248. We are located 96km North of Meziadin Junction and 241km South of Dease Lake.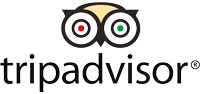 Check out what other have had to say about Bell 2 Lodge on Trip Advisor
Chalets & Camping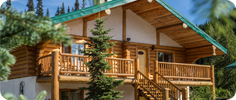 Stay in our log chalets or camp with us.
Gallery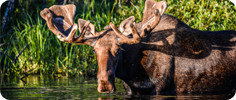 Check out our wild photo gallery.
Location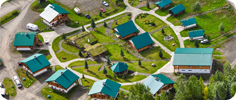 Discover where we are.
Availability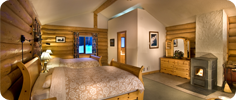 Make a reservation request.
The Latest Stories From Our Blog
Liam Harrap
A Little Slice of Heaven - Bell 2 The [...]
Liam Harrap
How to survive bear encounters. Bears are associated with [...]
Liam Harrap
The Five-Must-See-Destinations On Your Way to Alaska Getting to [...]