Guest Feedback
At Bell 2 Lodge our goal is to ensure that you have a comfortable and memorable stay. We enjoy conversing with our guests and we welcome your feedback. Here are some words from our guests.
"Wow, were did this place come from?"

I picked Bell 2 Lodge out of a guide book that said it was the first accommodation south of Dease Lake it was wrong, there are a number of other places but none as nice as this. There has been a lot of money spent here and the results show; this is a first class lodge that could be in the heart of Banff or the Swiss Alps. Large comfortable chalets, hot tub, wood stoves and other amenities in a gorgeous setting.
"Beautiful stay on Cassiar Hwy."

We stayed at the Bell2 on a drive to Alaska. This lodge is in a beautifully scenic spot. The grounds were well kept and the flowers lovely. We were in one of the upper level cabins and thoroughly enjoyed sitting on the deck in the sun. The staff were very friendly, efficient and helpful. The food was good and the accommodations fabulous.
"Very good campgrounds"

We tented here in somewhat inclement weather. This is a very good facility. Good showers and washrooms. Tent sites are large. Good coffee shop open until 10.00 pm: a nice place to hang out. There are also very, very nice chalets and rooms to rent, we were tempted!
"Beautiful, Friendly Place"

What a fabulous place to stay. This is a full-service lodge on Hwy 37 in Northern BC. They have cabins, tent and RV sites as well. During the summer Bell 2 Lodge offers 24 rooms, a really great restaurant, which I must say I loved their food! They have a little coffee shop, small store, and gas pumps. Our room was beautiful, cozy and spotlessly clean, we had a soapstone fireplace which warmed up the room nicely.
"A wonderful oasis in the wilderness"

As an alternate route, we travelled south in our RV on the Cassiar Highway on our return from Alaska to California. We had been staying each night for 30 days in the typical Alaska Highway commercial RV parks. Most are adequate, but barebones, needed some TLC and weren't very attractive.

Bell 2 was really a wonderful surprise. The lodge and RV park are very attractive, tidy and well maintained. It really has an upscale look, even though the prices were in line with the lesser places. The food in the restaurant was excellent.

And the staff was superb: friendly, professional, and fun! Especially Assistant Manager Bailey, whose warmth and friendliness made our stay totally memorable.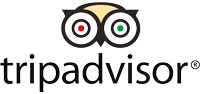 See the Latest Reviews on Trip Advisor